Welcome to Synergy Duct Air Cooler. As a leading provider of quality cooling solutions, we understand the importance of choosing the right type of cooling system for your needs.
How Does a Synergy Duct Air Cooler Work?
A duct air cooler works by drawing in warm air from the outside and passing it through a series of cooling pads that are saturated with water. As the warm air passes through the pads, it is cooled by the water, and the resulting cool air is then blown into the building through a series of ducts.
Choosing the Right Duct Air Cooler for Your Needs:
When choosing a duct air cooler, it's important to consider your specific needs and budget. Some of the factors to consider include the size of the space you need to cool, your energy usage, and your budget. You should also consider the type of duct cooler that will best meet your needs, whether it's a portable, industrial, or residential model.
Benefits of PP Duct Air Coolers:
An environment-friendly

 air cooling solution.

Specifically designed for the cooling of large industrial and commercial spaces.
A wide range of models is available to cool large areas economically Works well in harsh outdoor conditions, installation, or usage.
Types of Duct Air Coolers:
There are several different types of duct coolers to choose from, depending on your needs and budget. Some of the most popular types include:
Portable duct coolers are ideal for small spaces, such as offices or bedrooms. They are easy to move around and can be placed wherever you need them.
Industrial Duct Air Cooler:
Industrial duct coolers are designed for large commercial and industrial spaces. They are much larger than portable duct coolers and are capable of cooling entire buildings.
Residential Duct Coolers:
Residential duct coolers are designed for use in homes and small apartments. They are smaller than industrial duct coolers but larger than portable duct coolers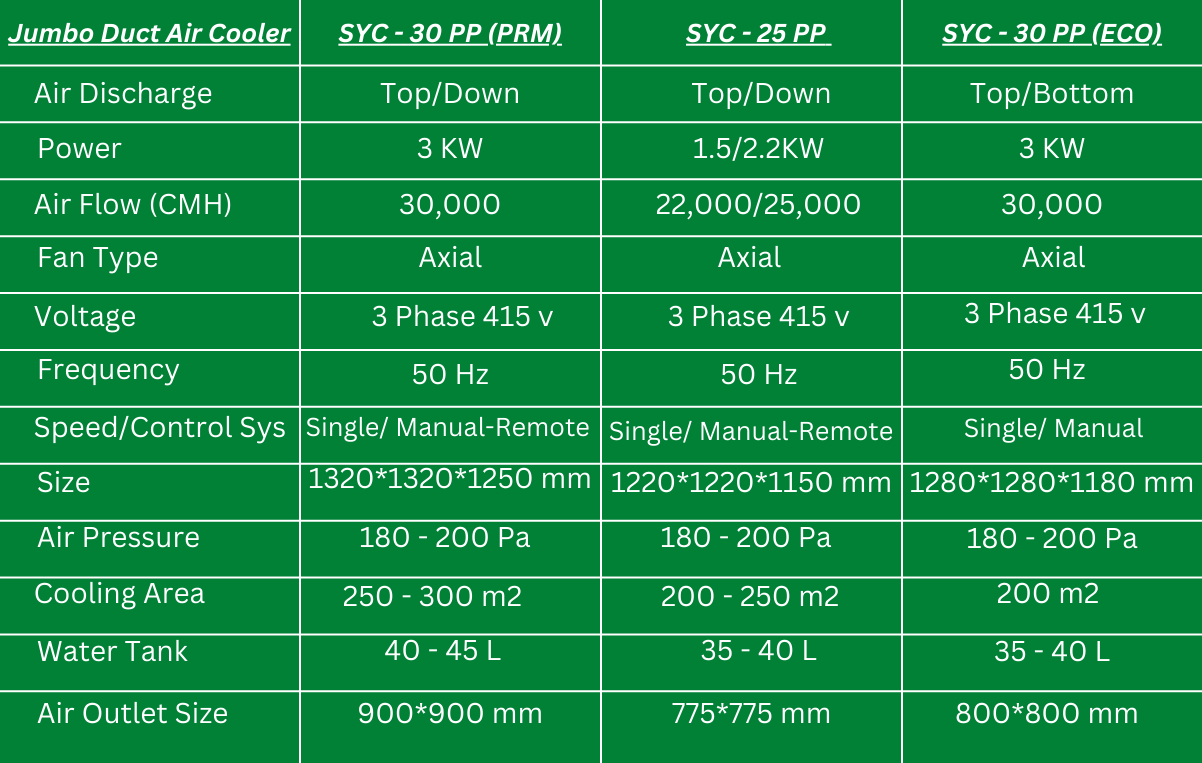 Why Choose Synergy Duct Air Cooler:
Synergy duct air cooler are a great choice for those looking for an energy-efficient, environmentally friendly cooling system. By understanding how they work, their benefits, and the different types available, you can choose the best duct cooler for your needs.
Improved Productivity

Improved Staff Morale

Improved Air Quality
Improved Revenue
Save on Electricity
Save on Initial Cost
Save on Maintenance
Payback in 4-5 months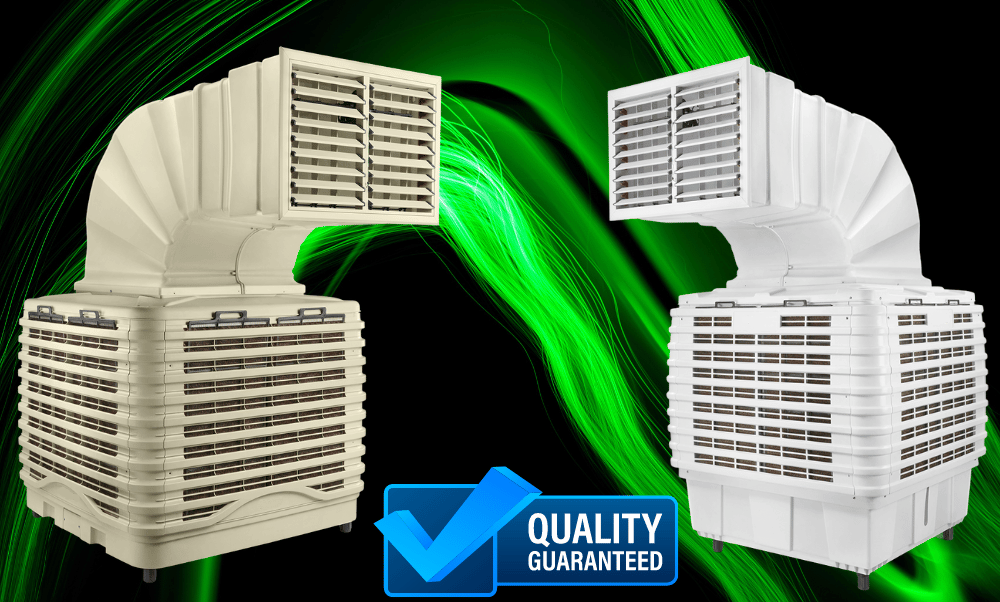 Call For a Quote:
(+91) 9899-461-273
Think about Air cooler for cooling yourQ factory or workspace?
Coolers are Natural Humidifiers that work well in extreme heat conditions. The Evaporative cooling effect rises with a rise in temperature without a rise in power consumption.
Think about Air cooler over Air Conditioners ?
For eg., Air coolers are simpler devices compared to ACs. Coolers have comparable demonstrable less cost of maintenance and operations.
Think Capex, Opex while considering plant cooling requirements?
Coolers are CAPEX, and OPEX friendly. The cost of equipment alone can be as low as 14.2% and operation cost as low as 4% when compared with ACs for a fixed floor size.
Think about temperature control while thinking Air Coolers ?
Yes, today it's possible to have single-phase variable cooling control in air coolers like ours.
Think about Humidity and its effect on coolers ?
Coolers work best in more heat environments and operate effectively even at temperatures above 45 degrees and relative humidity of 77% max.
Think about air coolers for channelized air conditioning ?
Ductable coolers can be put to greater use for focused cooling requirements through "Effective" ducting.
Not think about a healthier choice?
Coolers are pro-natural, they abdicate the ill effects of dehydration which can otherwise cause workplace health disorders.